Ash Surgery
Newsletter
No 1 - Winter 2023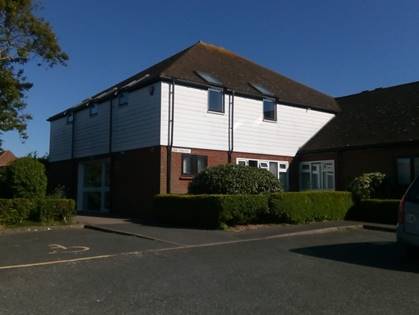 Dear All, 
Welcome to the first edition of the PPG (Patient Participation Group) newsletter.  This is the first in aline of planned regular Ash Surgery Newsletters, we hope you will find it helpful and informative.  These will be produced quarterly to start with, but there may be an increase in the future, if needed.  It has been put together by the Patient Participation Group.  Technically all patients of The Practice are PPG members but, in reality, they are represented by a small nucleas of volunteers.  As the matters we discuss are important to all patients of the surgery, if you feel that you could contribute, we would like to encourage you to join us.  Please contact our Practace Manager Mrs Sue Skinner for further information.
Through the newsletters, we will try and keep you informed of any changes with regard to Ash Surgery's day to day running and its impact on patient satisfaction in the delivery of your care.
Please let us know if you have any suggestions for our upcoming issues. 
On behalf of  Ash Surgery Staff and our PPG, I wish you a happy and healthy 2023.
Dr Fox 
---
Telephone Trials!
All patients will know the problem of ringing The Surgery at 8:00 a.m. to make an appointment.  After a minute or so the ring-tone stops and it becomes necessary to dial again.  Sometimes this needs to be done several times before getting an answer.  All too often, by the time one eventually gets through, the available appointments for that day have gone!
The Practice is well aware of this and steps are being taken to remedy the situation.   The intention is to install a queuing system.  Each caller will be told where he or she stands in the queue with an update every few seconds.  This should reduce the frustration of making that 8:00 a.m. call. 
---
Consultation requests On-line 
Following on from the above; NHS based GP practices have now introduced an on-line booking system known as eConsult.  
As you might expect, this means that you don't need to use the phone at all to make an appointment
Instead, you can go to the Ash Surgery website where you will find (in several places) a link to eConsult.  This is a detailed online self-explanatory form which arrives at the surgery's inbox instandly and according to urgency is dealt with by our triage within 48 hours.  Of course, the Practice is well aware that some patients are unable, or unwilling, to use this online service.  The telephone will continue to be a way of contacting the surgery and making an appointment. 
---
Telephone or Face-to-Face
As we all know, Covid 19 has had far-reaching effects beyond the immediate health issues.  One of these effects has been the increase in use of telephone consultations in all NHS practices.
Telephone appointments are used in triage but also as regular appointments.  Although already in place prior to the pandemic, during Covid lockdowns the telephone triage has expanded and is now in place as a regular daily practice in all NHS surgeries. 
We continue to offer face to face appointments to all patients with clinical need, or those that specifically request it
---
GPs at Ash
For many years The Practice ran with four doctors.  For a few years now this has not been the case.  There have been several locums but only rarely has there been a full complement.  This is not a result of Covid but, mainly, a national shortage of qualified doctors. 
There are many reasons for this shortage and you can read about it in newspapers and on the internet.  In addition some doctors choose not to work in General Practice, preferrring to specialise or use their skills in a hospital setting.
Essentially it's an unfortunate state of affairs due largely to the financial situation bound up with political pressures.  We have to say, things may not be perfect - how many things in life every are? But, here at Ash - as in General Practices up and down the country, the Doctors, the Practice Manager and the staff put patient interests at the forefront of everything they do.  
---
NHS App
More than 30 million people have signed up to the NHS App since its launch four years ago.  Seven million of these were in the last twelve months.
The App lets patients manage GP and hospital appointments, book vaccinations, order repeat prescriptions and access their records.
Quite apart from being convenient (and interesting) for patients it also has the obvious advantage that it frees up time for the reception staff.
Just to throw some more figures at you - in 2022 a total of 1.7 million GP appointments were booked and 22 million repeat prescriptions were ordered!
If you haven't already done so, we thoroughly recommend that your download the App and start using it.  
Dr David Cave 
Older (less young) patients, will remember David Cave who lived in Wingham for 33 years and was a doctor in our Practice for many years.  Some years ago he and his wife, Pat, moved to hungerford where they now live.  He says it was a great wrench leaving East Kent but they wanted to be nearer their far-flung family.  They now have 16 grandchildren and 2 great grandchildren - the newest of which is only 2 months old.  
David was a a very popular member of the community in Ash, not only as a doctor but also in the church and village in general - he took a keen interest in local history and shared in creating a demographical record of the village.  In his early training, for a short time, he took a special interest in ENT at Barts but he always wanted to be a GP.  He says he preferred the ongoing contact with patients, he was "more fond of the person than the result" (not to imply that he didn't want good results!).
We asked David for some of his early memories in Ash and he has written the following:
"I joined my cousin, Mark Cave, in the Ash Practice at the start of September 1963.
Our surgery was at 41 The Street, with access from Pudding Lane.  The waiting room had two opposing pub settles each able to seat 4, others had to stand - occasionally this meant outside!  Annie Court was the receptionist, guiding patients to one of two examination rooms, each with a desk and a blanket-covered couch.  Patients left  by the door on to The Street.  Weekly there was a branch surgery held in the front room of a cottage in Preston. 
The Surgery was open from 9 to 10 o'clock every weekday and from 5 to 6 in the evenings on Monday, Tuesday, Wednesday and Friday.  Anyone who came would be seen.  Much of the rest of the day was spend visiting.  Night calls and those that came after the surgery closed were taken in weekly rotation by Mark or myself. 
In October Mark needed to visit his son in New Zealand leaving me single handed.  The weeks that followed were not happy.  As a Barts man I never had a private patient but before I came to Ash many had been treated that way e.g. using Chilton House sitting room as a waiting room.  Many patients left the practice including an RAF Knight and Ian Fleming!  I felt responsible and began to look at the back pages of the BMJ for another practice.  I must have shown my misery receiving a birthday card from Mark's wife asking me to cheer up.  But slowly it became better an better. 
There is a fuller account of David's early memories at Ash Surgery in the February edition of Ash Parish Magazine. 
We hope you found this newsletter interesting and informative - even enjoyable!  As Dr Fox said, please get in touch and do let us know if you would like to actively participate in our PPG or have any constructive suggestions or ideas.