About the Patient Participation Group
Our Patient Participation Group (PPG) was set up in 2015. We aim to meet 4 times a year (every 3 months)

Meetings have been held at the Ash Surgery, usually on a Wednesday evening.

We have recently agreed to trial some PPG meetings where we will combine with our colleagues in Sandwich. The meeting in March 2018 will be a joint meeting.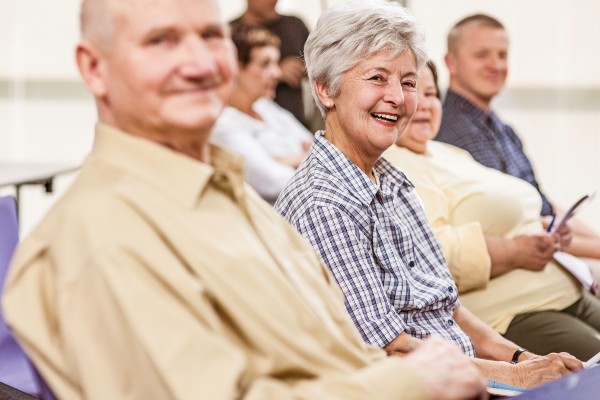 We felt a combined meeting would be a good idea as many of the local commissioning decisions are now based on so-called "Town Teams". In the Canterbury and Coastal Clinical Commissioning Group (CCCCG) we (at Ash) are combined with the Sandwich Practices. Hence there are an increasing number of meetings, projects and commissioning decisions that are made on this Town Team basis. We are looking forward to working together in this way, to develop more locally responsive services for our residents.
When these occasional meetings are based in Sandwich, there will be transport from the surgery at Ash, if this is required..
What you can do as a member of P.P.G
Help the practice to better understand the views of patients and service users regarding their healthcare needs and desires for future development.
Give feedback to the healthcare workers about the services offered
Encourage partnership working between the healthcare team and residents to improve health and well-being.
Contribute to discussions around access to health care and health issues, both general and specific.
Help build relationships between patients/ users and healthcare staff
Offer patients and users of the services more direct involvement in their healthcare.
Help the practice demonstrate their commitment to patient involvement.
All patients are welcome to join the PPG meetings. If attending the meetings is problematic, then we would be delighted to hear from this group in order to develop other options for contributing. This may well take the form of so-called "virtual" membership, where minutes of the meetings might be sent/ emailed to the member, and that member feedback by mail/ email any comments or suggestions.
Our aim is to develop a committee of members of the PPG who will take a leading role in working with the patients/ users of services and practice team and may act as a point of contact for those finding it hard to attend.
If you are interested in becoming a member of the Ash PPG, then please fill out:
Aims and Guidelines of Ash PPG
The Patient Participation Group (PPG) has been set up in order to give a voice to the service users- the patients and their carers-of The Surgery, Ash. Working collaboratively with the healthcare workers at the surgery, it is hoped that this will ultimately ensure a better, more efficient service which is responsive to local needs.
The aim is that the group should comprise the following
Patients, their carers or representatives attending or contributing to meetings via mail or email
A PPG committee- a group of not more than 5 patients. Ideally this should represent a broad cross section of our local population.
Virtual PPG-we aim to work on a virtual group- for those who may find it difficult to access meetings for any reason. Communication could be maintained by mail/ email and feedback to the PPG committee
Feedback, in the form of published agendas and minutes to the meeting- to be prepared and available on our surgery website.
Aims
To help patients / users feel more involved in their healthcare
To demonstrate the Practice's commitment to patients
To encourage patients & users to work in partnership with the primary healthcare team to improve health and well-being
To help in building good working relationships between patients and staff with clear expectation of rights and responsibilities on both sides
To provide feedback to healthcare professionals and members of staff on services and developments
To assist in finding out  the views of patients & users about their healthcare needs and future developments
Patient Surveys:-To agree with the Practice issues of priority to be included in the annual survey, and to discuss findings and agree any actions to be taken
To contribute towards planning of primary healthcare services 
To promote and encourage discussion about health issues
To promote patient education
Guidelines for Meetings
What can be discussed at meetings?
Healthcare issues 
Constructive comments are welcomed
Ideas are encouraged
General problems can be aired
At meetings it is not OK to discuss:
Named persons (patients, doctors or any members of staff)
Individual personal complaints (these should always be directed through the complaints procedure to the Medical Practice)
Confidentiality – Issues discussed at a meeting and agreed as confidential are not for discussion outside the meeting. 
Written records of the meetings will be kept